Paganucci Fellows Program
Overview
The Paganucci Fellows Program is a unique opportunity for Dartmouth students to take part in a social entrepreneurship program being offered by the Center for Leadership at the Tuck School of Business. In general, the program supports Tuck's efforts to study complex social issues and the ways in which businesses can create positive social and financial value; in effect, the "double bottom line." The 2013 Paganucci Fellowships will be targeted at students with an interest in business solutions to societal problems, an aptitude for working collaboratively as part of a consulting-like team, and an appetite for making a difference in the world.
Applications for Summer 2013 internships due end of day Sunday, March 31, 2013
Position
Five Dartmouth students will be selected to become Paganucci Fellows, a prestigious position that provides a summer internship working closely with a project manager and direction from Tuck faculty. Paganucci Fellows will identify, collect, and synthesize information and resources to study a selected issue from both a theoretical and a practical perspective. The emphasis will be on understanding how solutions that require cooperation and collaboration between the business sector, governments, and non-governmental organizations can be formulated and implemented.
The subject matter for 2013 will be reflective of recent projects from past summers. Previously, Fellows have engaged in projects such as:
For the work over eight (8) weeks (40 hour work week) in the summer of 2013, each Fellow will be paid $5,000.
Application
Please submit the following by end of day, Sunday, March 31, 2013:
Cover letter specifying why you are interested in the program
Résumé and list of relevant coursework with grades received
Name of a faculty member who can be contacted as a reference
OPTIONAL 500-1,000 word essay on a topic related to economic development or social entrepreneurship
Please send all materials in one email with attachments as PDF or WORD documents with your name on all documents and in the title of the attached files.
Subject line: Paganucci Fellows application
Submit to: tuck.center.for.leadership@dartmouth.edu
Note that final candidates will be interviewed in early to mid-April and offers will be extended by mid to late April. If you will be off campus spring term, please make note of your plans in your cover letter.
Questions
Please carefully read these Frequently Asked Questions. If you have other questions that are not answered, please feel free to send those to the above email address.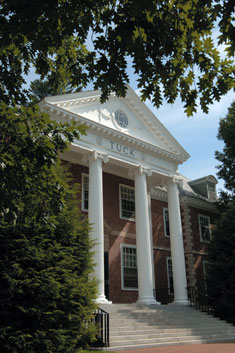 CONTACT