News:
The Center is part of a Dartmouth team that received a $3M NSF award to examine IT security in healthcare.

Videos:
Learn about PHI in this healthcare webcast with Eric Johnson and Chris King of Palo Alto Networks.
Eric Johnson explains the risks of medical identity theft.


Eric Johnson testified before Congress about information leaks over file-sharing networks.
Video: Eric Johnson on inadvertent disclosures over the internet.
Events and Publications: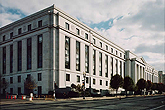 Cyber Security Forum, Oct 15, 2008 Dirksen Senate Office Building WEIS 2008, Workshop on the Economics of Information Security
June 25-27, 2008, Hanover, NH
Security through Information Risk Management
October 5, 2007, Hanover, NH

Embedding Information Security into the Organization, Security & Privacy Magazine, IEEE
Inadvertent Disclosure, presented at WEIS 2007