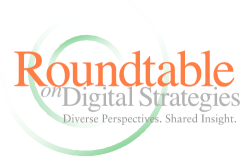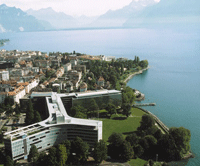 Nestlé Headquarters, Vevey, Switzerland

Customer Experience and the Customer-Focused Organization
Roundtable on Digital Strategies
European Chapter
April 23, 2010
CIO's from ABB, BT, BMW, Credit Suisse, DHL, Hilti, Erste Holcim, Nestlé and Novartis joined executives and academics in Vevey, Switzerland to discuss the role of IT in relation to customer experience in today's marketplace.


List of Participants
PDF (10K)

Topic Statement
PDF (12K)

Overview
PDF (14K)
As we emerge from the downturn, we face a changed set of circumstances: a new baseline, slower economic growth, and increased uncertainty and risk. These circumstances call for continued cost-cutting yet simultaneous innovation and growth; a need for flexibility during a prolonged period of uncertainty; and a renewed focus on the customer experience and getting closer to the customer, amongst other things. In this light, some of the questions covered include:
How have firms created a customer focused culture?
How do companies define, identify, capture and disseminate the right customer information to the various parts of their organization?
How can digital strategies to help all parts of an organization to understand changing customer needs and preferences?
How do organizations contend with the blurring of the dividing line between customer and organization (including pervasive autonomy and self-service and considering consumer buying trends)?
How are companies ensuring they get smarter from every customer interaction? What is technology's role in that?
How do we use the emerging ecosystem to facilitate customer co-creation and encourage widespread innovation and open business models? Is that the response that is called for?
How do companies use social networking applications to reach customers, engage them, and gain knowledge from them?
What are the rising business risks? How do we appropriately protect a corporation's information assets and IP? Are there other business risks we should be considering (e.g. brand integrity, corporate identity)? What do they all mean for security, control, liability?